September 16, 2010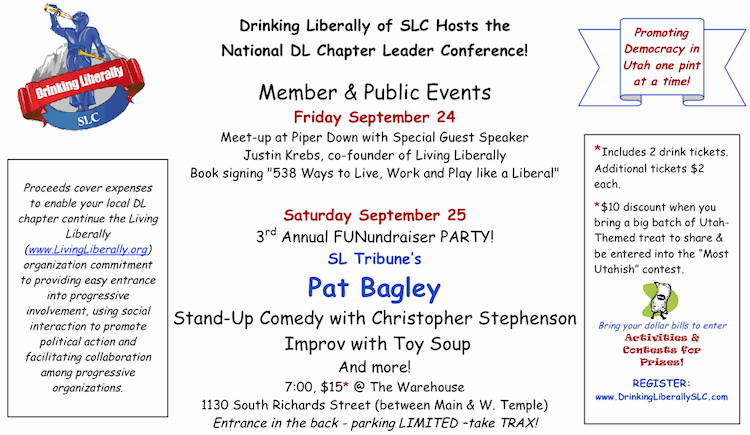 Leave a Reply
You must be logged in to post a comment.
[powered by WordPress.]
Welcome to Drinking Liberally Salt Lake City. We meet at 6:30 p.m. every Friday in the back room of Piper Down [Map] and go to 9:30. All are welcome.
categories:
search blog:
archives:
random quote:
"It is part of the American character to consider nothing as desperate - to surmount every difficulty by resolution and contrivance."
other:
blogroll

know the opposition

liberal links

local links
37 queries. 0.544 seconds