Tomorrow night (Friday the 8th) we've got guest speaker Dr. Kathie Allen, the Democratic challenger for the congressional district 3 seat vacated by Jason Chaffetz. If you've seen her in the news or on social media but haven't heard her in person, now is your chance. http://utahdemocrats.org/our-dems/kathie-allen/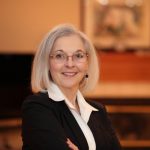 We'll be in the back room of the Piper Down starting at 6pm, with Dr. Allen speaking closer to 7-7:15. Be there early for reasonable parking (it's all street parking, in case you haven't been to Piper Down before) and to secure a seat.
There's plenty in the news to talk about, including nurse Wubbels who was manhandled and arrested by a SLC police officer, the video of which made national and international news. Speaking of national news, we've got Facebook revealing that they sold ads to a Russian troll farm during the presidential campaign, with the ads mostly amplifying divisive issues. Meanwhile, Donald Trump Jr maintains there was no collusion with the Russians, that he merely met with the lawyer of a foreign, adversarial government to discuss Hillary's "fitness" for office.
Trump announced his administration would be ending DACA for no good apparent reason. At least 16 attorneys general have filed suits around this. Nancy Pelosi(!) apparently got him to tweet some reassurance to Dreamers this morning. In other slightly weird news, Trump and Schumer have agreed to work together to repeal the debt ceiling.
And then there's Harvey and Irma (and no, I'm not talking about the cute couple in Spokane married 75 years), along with the fires darkening our skies. It's an increasingly chaotic world, and we need camaraderie now more than ever, so grab a friend or neighbor and join us this Friday!